Hotel Ariston Molino Buja


The Hotel Ariston Molino Buja is right in the centre of Abano Terme, and offers its guests sunlit views, green lawns, and above all, naturally hot thermal waters, gushing up from deep in the ground.
This 4-star Hotel with wellness centre has been in the hands of the same family Buja since 1938. They know all the secrets of the thermal waters, and how to ensure that every guest leaves here happy and relaxed.
Wellness centre
Abano Terme
It's so delightful to feel your muscles relaxing, and to let your mind slip into a state of peace and calm.
You can enjoy the pleasant feeling of thermal mud on your skin, or a stimulating massage from expert personnel.
And in your free time, you can cycle along the many paths through the Euganean Hills, or spend happy hours playing golf.
The family Buja
The history of the Hotel Ariston Molino Buja is one of the most interesting and romantic tales in all of Abano Terme. The hotel has been through many incarnations: changing from Mill to Tavern, to Official Print-Works for the Supreme Command, and finally to our Spa Hotel.
Hotel Services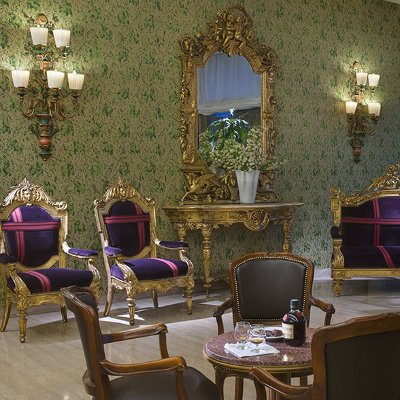 Our friendliness and excellent facilities and services will make your stay at our Hotel a pleasant, relaxing experience, with care and support from all our staff.
The Restaurant
You will be delighted by our choice of specialities, including international dishes and both Mediterranean and regional recipes. We use healthy, fresh produce sourced from local suppliers. We offer a fast, expert service, both for those in search of quiet and privacy and for larger groups.