Thermal Pools and the Grounds
Ariston Molino Buja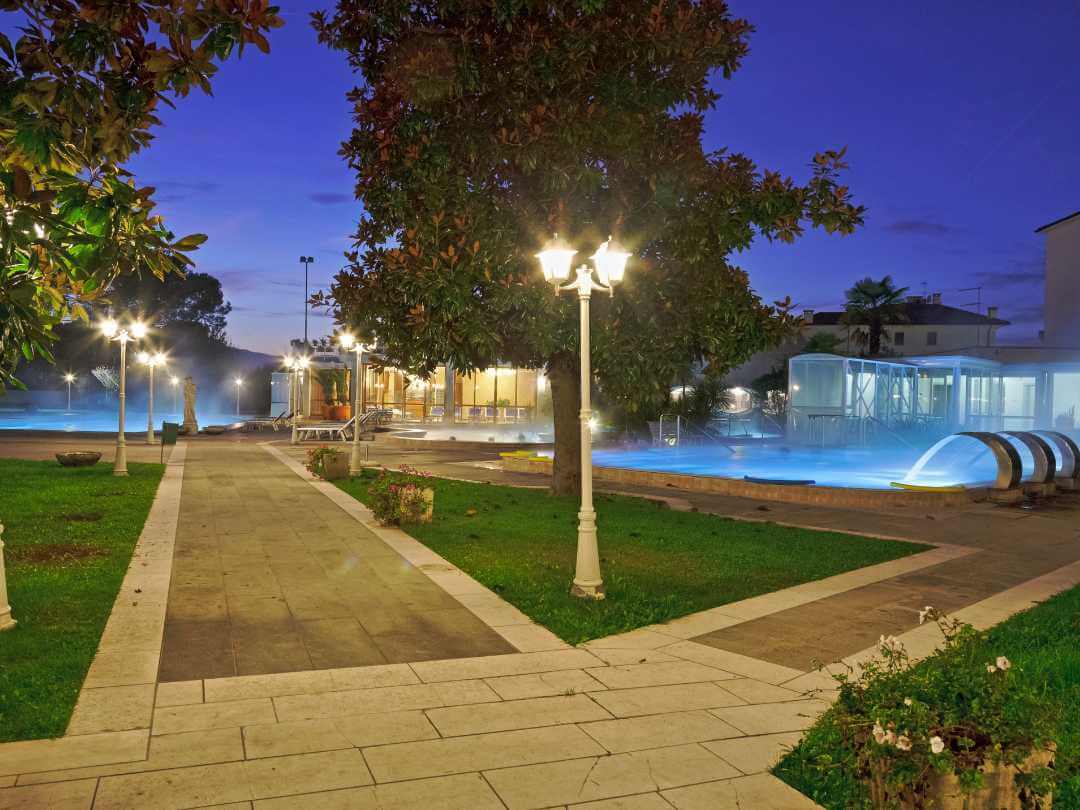 Do you want information on the thermal pools?
Bathe in the thermal water qnd
enjoy the peaceful natural setting of Abano
The pools are – open from 7.30 a.m. to 7.30 p.m. – has its own distinctive features: every guest has his own favourite, but we suggest you try them all.
From Thursday to Sunday all the pools stay open until 10 p.m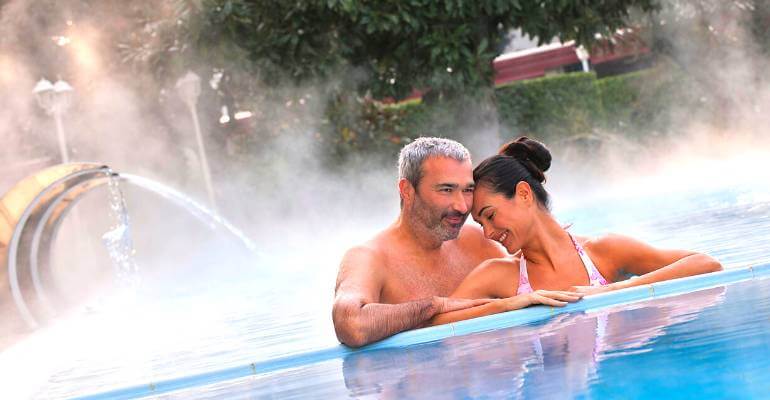 Water games pool
– 108 mq –
If you want to be pampered, this is the pool for you. The temperature varies from 19° in the Kneipp Pool to 32-33° in the whirlpool area. It's a great feeling when you tread along the stones in the Kneipp path, and when your back is caressed by cascades of warm water.
Hidrobike pool
– 122 mq –
this is connected to the indoor pool, and is one of the Hotel's special highlights. The pool's amusing "Mickey Mouse ear" shape makes you long to get in.
The temperature can reach 34° and the pool is equipped with exercise bikes, so you can enjoy cycling in the warm thermal water..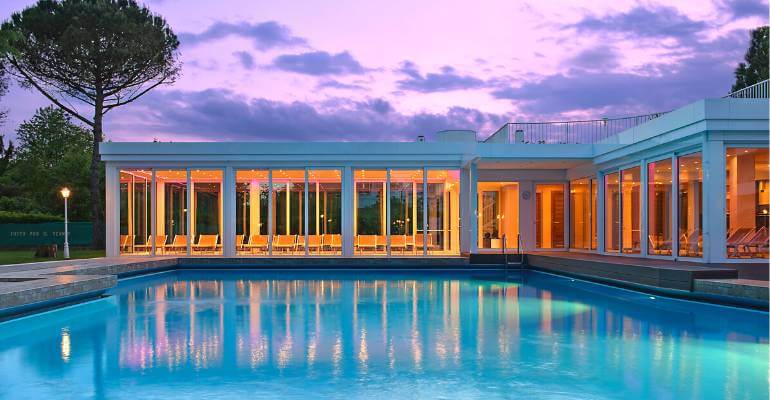 Large swimming pool
– 210 mq –
20 metres in length and milder in temperature, this pool is perfect for swimming in the open air.
«Zodiac» indoor pool
– 50 mq –
Enjoy a swim here in the evening when it's not too crowded, maybe after a pleasant walk, and look up at the dome above you, decorated with the Signs of the Zodiac.
Take a memory of this moment home with you, to recall when you're at work or stuck in traffic.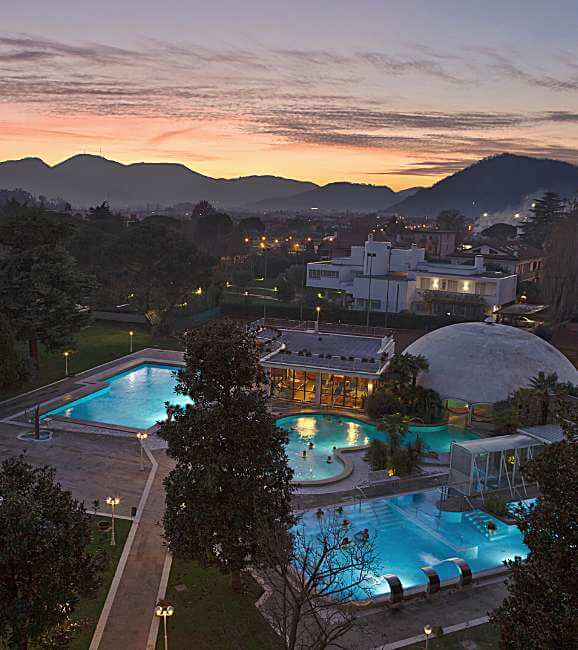 Aperitifs and Acquagym
For an evening aperitif, there is our Poolside Bar (10.30 a.m. -7.30 p.m.), which provides snacks, cocktails and light dishes every day.
As an alternative to our relaxing baths, we offer a free lesson of Aqua-gym every afternoon, led by the hotel instructors.
The Grounds
Abano is the home of thermal water, but also a natural paradise, with the great gardens of the Venetian Villas, the Natural Parks and the extensive golf courses. The Hotel Ariston Molino Buja reflects both these aspects in every way.
Le 4 Piscine di acqua termale sono circondate da un Parco, dove piante e alberi di diverse specie, aiuole e prati di erba tagliata all'inglese fanno dimenticare persino di essere in pieno centro.